The $70 Billion Dollar Deal
Microsoft Gaming Buys Activision Blizzard for Nearly $70 Billion Dollars
News
The $70 Billion Dollar Deal
Microsoft Gaming Buys Activision Blizzard for Nearly $70 Billion Dollars
News
On Tuesday, January 18th, 2022, Xbox announced on Twitter that the talented team over at Activision Blizzard would be joining forces with Microsoft Gaming. Activision Blizzard is best known for creating top-selling and popular games like, Call of Duty, Warcraft, Candy Crush, Tony Hawk, Overwatch, Hearthstone, StarCraft and more.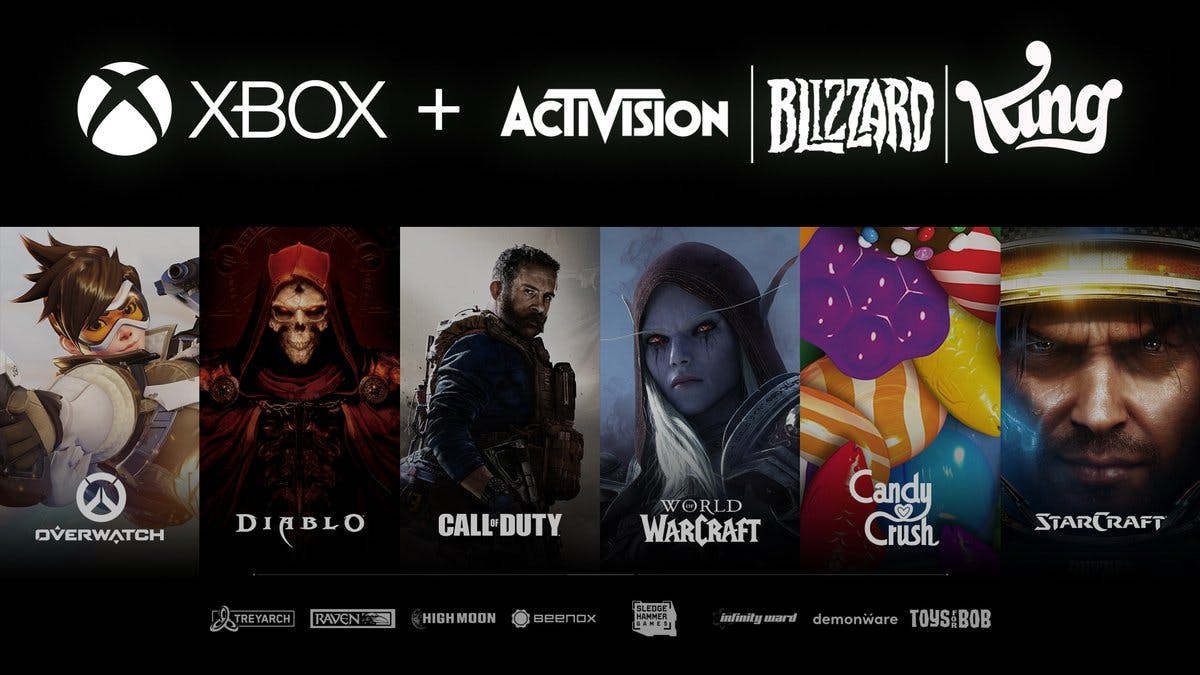 Upon closing this deal, Microsoft will offer as many Activision Blizzard titles as possible through Xbox Game Pass as well as PC Game pass. What is a "Game Pass" do you ask? Let me fill you in. Xbox Game Pass was officially released several years ago and offers hundreds of Xbox games to download and play on Xbox One and Xbox Series X/S for a monthly fee. It is best compared to a Netflix or Hulu subscription but in the video game world. PC gamers also have their own version of the Xbox Game pass called the "PC Game Pass." The Xbox Game Pass is priced at $10.99, and the PC Game Pass rings up at $9.99. However, new subscribers can get the first three months for just $1! Hundreds of Microsoft titles for just $1 and then $10 after the first three months is a no brainier for most gamers. 
There are a lot of Activision Blizzard fans that are delighted to be informed that Microsoft Gaming will be adding a hand full of games to the Xbox and PC Game Pass from Activision Blizzards impressive catalog, along with new titles as well. Microsoft also announced today that Game Pass now has more than 25 million subscribers. Microsoft is excited to continue to add value and more incredible games to the Game Pass soon. 
By acquiring Activision Blizzard, Xbox will speed up their plans for Cloud Gaming. Curious about Cloud Gaming? Let me enlighten your mind. Cloud gaming allows you to tap into the core of the Xbox community with millions of players. Cloud Gaming allows you to connect and play with gamers from all over the world or sitting in the same room as you. Choose from a shared library of games, sit back, relax, and play on! You can also start a game on your Xbox console and keep playing it across supported mobile devices, tablets, and PCs.
At the end of the day, the news came as a shock to the gaming community and technology enthusiasts. I am personally excited to see how this transition effects some of the games I love the most.