Call of Duty Vanguard: PC Specs & Launch News
*Just Updated* (Yes, that was a zombies reference)
News
Call of Duty Vanguard: PC Specs & Launch News
*Just Updated* (Yes, that was a zombies reference)
News
Update:
One thing that has been prevalent in the Call of Duty past has been the massive impact that the game--and its impending updates--can have on your gaming rig. Finally, for Call of Duty Vanguard, the official PC specs have been revealed giving us all a huge amount of time (sarcasm) to do any upgrades that we may need to experience (what we hope) will be a masterpiece.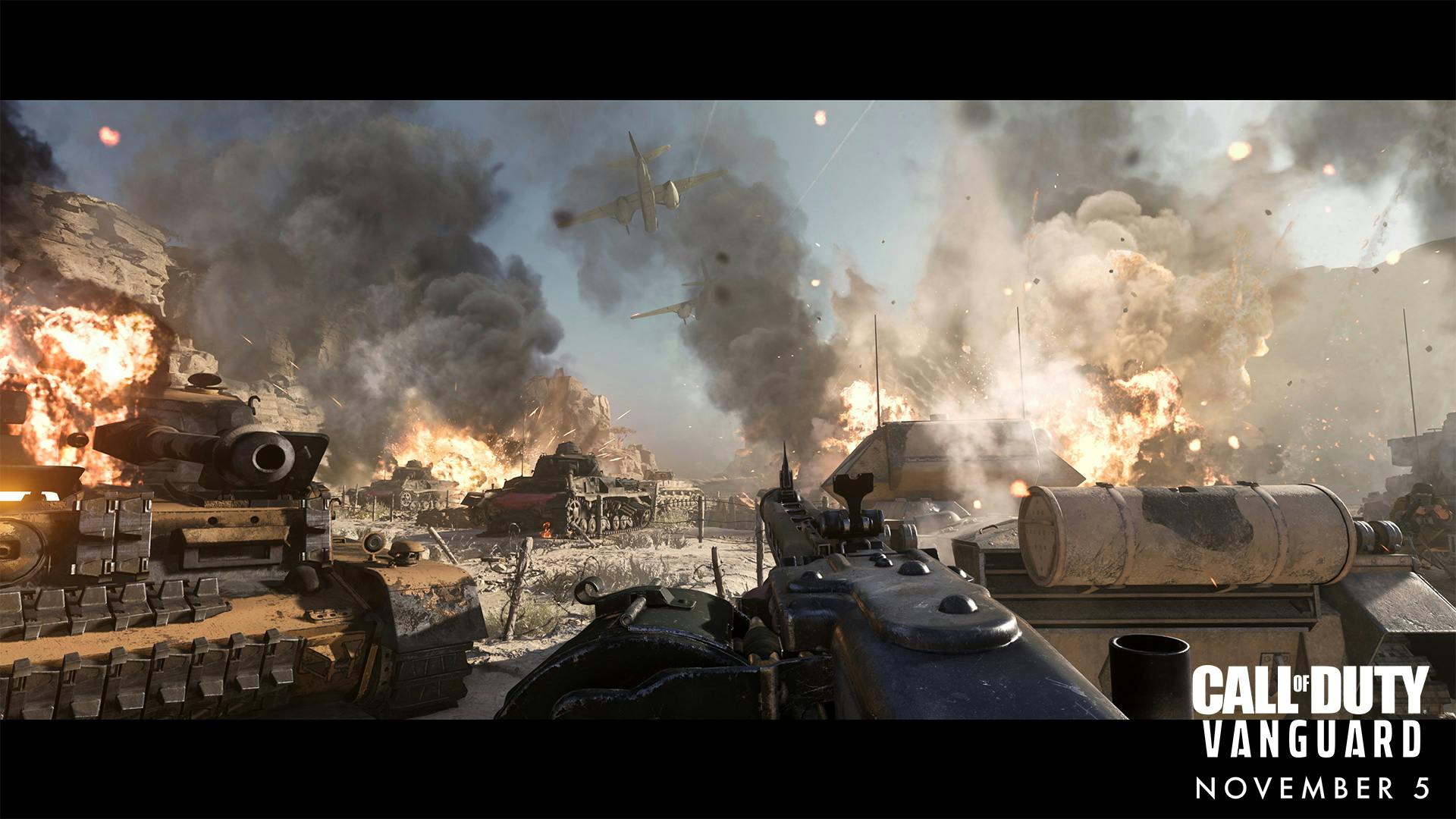 Also, the team behind Call of Duty Vanguard announced the pre-loading times for this game, which will help you jump into battle pending any server issues as soon as the game is live on November 5th, 2021.
Shockingly, it was announced that you could still manage to play this game with a CPU such as the Intel Core i3-4340 or an AMD FX-6300. 4K, however, will require a beefier chip such as the more recent Intel Core i9-9900K or the AMD Ryzen 9 3900X.
Now comes the better news; Call of Duty Vanguard will be WAY smaller than reported. You will need a minimum of 36GB for just multiplayer options and Zombies mode. In order to get 4K settings, you will need up to 64GB. It will be 32 GB for Vanguards Hi-Rez Assets cache.
For those of you who pre-purchased on Battle.net, you can start preloading Call of Duty Vanguard on November 2nd at 10AM PST. According to a blog post from Activision, some digital copies may not automatically load, so players will need to find Call of Duty Vanguard in the Battle.net launcher (under the "partner games" section) and get your download started there.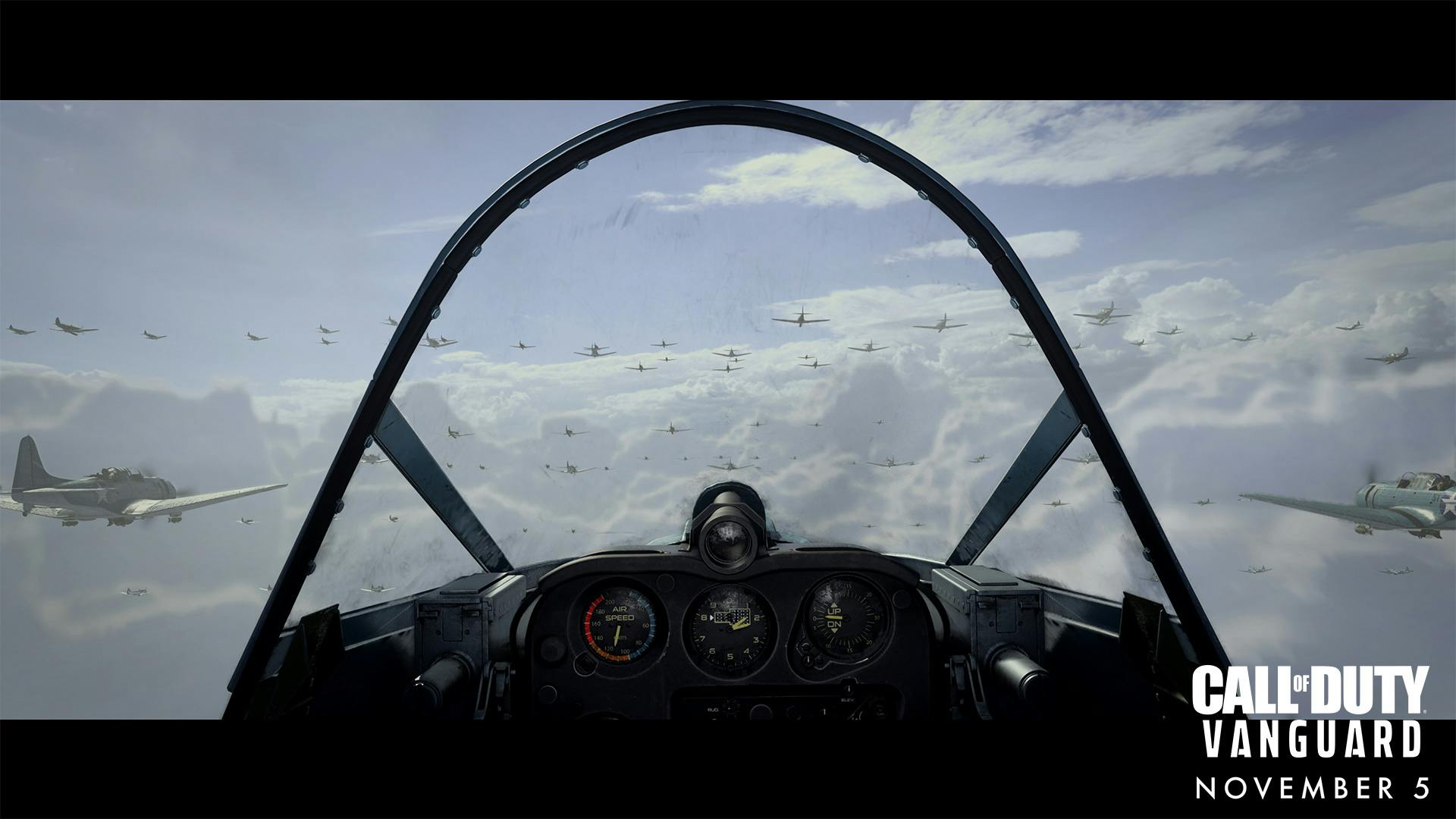 Keep reading for the official list of PC Specs:
Call of Duty: Vanguard PC Spec Requirements
Operating System
Minimum: Windows 10 64-bit (latest update)
Recommended/Competitive/Ultra 4K: Windows 10 64-bit (latest update) or Windows 11 64-bit (latest update)
CPU
Minimum: Intel Core i3-4340 or AMD FX-6300
Recommended: Intel Core i5-2500K or AMD Ryzen 5 1600X
Competitive: Intel Core i7-8700K or AMD Ryzen 7 1800X
Ultra 4K: Intel Core i9-9900K or AMD Ryzen 9 3900X
RAM
Minimum: 8 GB
Recommended: 12 GB
Competitive/Ultra 4K: 16 GB
Storage Space**
Minimum: 36 GB at launch (Multiplayer and Zombies only)
Recommended/Competitive/Ultra 4K: 61 GB at launch
Hi-Rez Assets Cache
Minimum/Recommended/Competitive: Up to 32 GB
Ultra 4K: Up to 64 GB
Hi-Rez Assets Cache is optional disk space that can be used to stream high-resolution assets. That option can be turned off in the game's settings.
Video Card
Minimum: NVIDIA GeForce GTX 960 or AMD Radeon RX 470
Recommended: NVIDIA GeForce GTX 1060 or AMD Radeon RX 580
Competitive: NVIDIA GeForce RTX 2070/RTX 3060 Ti or AMD Radeon RX 5700XT
Ultra 4K: NVIDIA GeForce RTX 3080 or AMD Radeon RX 6800 XT
Video Memory
Minimum: 2 GB
Recommended: 4 GB
Competitive: 8 GB
Ultra 4K: 10 GB
Recommended Drivers of NVIDIA/AMD
NVIDIA: 472.12
AMD: 21.9.1
With the upcoming release on November 5th of Call of Duty: Vanguard, much of the Call of Duty community is questioning the quality of the title and the impact on the esports scene.
Call of Duty: Vanguard witnesses the return of Sledgehammer Games to the helm of development. The last Call of Duty they had the lead in was Call of Duty: WWII (2017). The news of Sledgehammer Games to the Call of Duty franchise has been received positively in the community, and most fans are excited for the idea of a campaign that will focus on lesser-known conflicts during that era.
Campaign Info
Vanguards campaign will be focused on the rise of Special Forces during WWII, across all four fronts. This is not a sequel to CoD: WWII (2017), as players will experience the campaign through four new and very different Special Forces characters.
All based on real people from this era, Arthur Kingsley, Lt. Polina Petrova, Cpt. Wade Jackson and 2nd Lt. Lucas Riggs will be played across the Pacific Front, the Western Front, the Eastern Front and North Africa.
Sledgehammer Games wanted to focus on these Special Forces soldiers and the unique ways that they fought during this war. In buildings, in homes and on the front lines; there were no special gadgets, no high-tech equipment, just huge armies running into the battles.
Arthur Kingsley
He is the leader of the Special Forces unit and a British Paratrooper. Based on Sidney Cornell.
Lt. Polina Petrova
A Soviet Sniper from. Based on Lyudmila Pavlichenko. Known for helping civilians fend off German soldiers and described as an "inspiration".
Cpt. Wade Jackson
The fighter pilot. Based on "Vernon "Mike" Micheel. He is an expert pilot.
2nd Lt. Lucas Riggs
An Australian soldier who is fighting in North Africa. Based on Charles Upham, who was based out of New Zealand, and fought in North Africa in real life.
Multiplayer
The multiplayer aspects of Vanguard come with exciting news; the game will launch with 20 maps from day one. 16 maps cover core multiplayer experiences with four close quarters maps featured in Champion Hill. These maps will cover a diverse set of biomes across the Pacific, Western and Eastern Front, as well as North Africa.
New modes for Vanguard include Champion Hill and Patrol. Champion Hill is a multi-arena survival tournament, and Patrol is a new take on Hardpoint. There will be a moving objective travelling across the map in patrol and you must work as a squad to own the point.
The previews of these maps, titled Eagle's Nest and Red Star, show heavily detailed areas boasting interactive mechanics for blocking enemy sightlines, gaining control of the high ground, and even breakable elements that will allow teams to drop in around unsuspecting enemies.
It has been confirmed that Sledgehammer Games will be using the same engine that ran Modern Warfare, but with expansions. Aaron Halon, the Studio Head at Sledgehammer Games, stated that they improved the game with the expansions, and that Vanguard will be the most graphically impressive Call of Duty to date.
Sledgehammer Studios has also added a new damage layer system, which will accumulate the damage that players do to specific structures. This new system allows surfaces to accumulate damage and persist over the course of games.
This is all part of the new features in Vanguard's multiplayer mode. These new destructible environments will allow players to destroy objects and create all new lines of sight.
Multiplayer Modes
Sledgehammer Games announced that they will be changing how players interact with the multiplayer aspects of the game. The queue of Vanguard will allow players to choose from three modes at launch:
Outside of the previously mentioned Champion Hill and Patrol, you will have the classic modes to choose from. Team Deathmatch, Kill Confirmed, Domination and Search & Destroy are just SOME of the modes returning to CoD multiplayer.
Combat Pacing
In Vanguard, a new Combat Pacing system offers a new dynamic in the name of player choice.
When players que up for Multiplayer, Combat Pacing options are available:
Tactical: These are the lobbies that franchise veterans know well. This is the experience that you're used to with classic Call of Duty combat timing. Tactical Comat Pacing is always 6v6.
Assault: This option provides balanced Combat Pacing that gives you enough room to breathe and a lot of targets to kill. Assault is a middle ground between Tactical and Blitz. In Beta Weekend 1, player counts will vary between 16 and 28 players (8v8 to 14v14).
Blitz: High-action lobbies see the intensity cranked up to frenetic levels. Prepare for plenty of combat when choosing to join a Blitz. In Beta Weekend 1, player counts will vary between 28 and 48 players.
The All- New Clan System
"The Clan system will feature elements from the Modern Warfare(2019) Regiments system, which will be carried forward and renamed "Groups." Clans will feature bespoke progression, emblems, and even Battle Pass–related rewards unlocked for your entire group, giving you and your squamates something to aim for outside of victories during play sessions." - Call of Duty Blog Sep 2021
Warzone Integration
Raven Software, the lead developer of Warzone, is finally giving fans what they have been so blatently asking for; a PC anti-cheat system that will span the entire experience when Vanguard launches with its new map.
Warzone will also incorporate the universal progression system so that your past gameplay experience are honored. All content earned from a Battle Pass or purchased will carry forward.
Loadouts can be created with content across Call of Duty titles.
"Full integration between Call of Duty: Vanguard and Warzone will roll out when the new Warzone map launches later this year." - CoD Blog Aug 2021.
Fans can expect the most connect Call of Duty experience ever seen. With Vanguard and Warzone sharing free post-launch content, a massive calendar of new maps, modes, playlists, limited time and seasonal events and community celebrations integrated between the two games, there is a lot for any new or returning player to experience.
Anti-Cheat
When the new map finally launches on Warzone, it has been stated that Raven Software will be implementing a new anti-cheat system. Little is known about the system, but Activision has been steadily ramping up its efforts against hackers.
Anti-Cheat software is something that cannot be discussed with the Call of Duty community without starting a heated debate. Hopefully, this will bring back a lot of the players who have left due to the saturation of hackers in the lobbies.
Unfortunately, as recently as September 21st, hacks have been seen during the Vanguard Beta with players abusing wallhacks game-ending cheats. However, speculation has revealed that these alleged cheats are bugs being exploited during the beta period and the only reason that they are able to use these hacks, is because the beta runs on the same current software Warzone is using and the anti-cheat software has yet to be implemented. Only time will tell.
Zombies
What we know so far:
Once again, and happily, Treyarch is at the helm of the Zombies mode of Vanguard. Not only are they responsible for the original Zombies mode, but they have been behind the best versions of Zombies throughout CoD history. This is bringing a lot of excitement and high-hopes with it for the launch of this mode.
We also know that this version of Zombies is different. It will be a prequel to the Dark Aether story from Black Ops: Cold War. None, or most, of the characters from that game are expected to appear.
Other core mechanics are reportedly being adjusted, which is expected to have a large impact on the mode that will make it feel different from it's predecessors.
According to the Call of Duty: Vanguard announcement page, we are warned to expect a detailed preview as All Hallows Eve approaches.
Just before the multiplayer beta, happening on September 17, new leaks have revealed more info regarding Call of Duty: Vanguard's Zombies mode.
As you can see in the tweet from @Okami13_ it is rumored that the first Zombies map from Vanguard will be called "Ritual of the Dead."
Beta Updates
On September 22, Sledgehammer Games announced the following updates after the recent rounds of Beta:
Here's a shortlist of things that have either already been fixed for launch or issues we're currently working on, thanks to your feedback:
Nerfing the sun
Cracking down on Red Star raves
Removing dognados
Tuning spawns to avoid Hotel Royal's murder kitchen
Closing open mic lobbies in Search & Destroy 
Additional areas that they are working to improve include weapon balancing, audio mixing and visibility.
"We're aware of volume and mixing issues and have discovered more bugs thanks to your feedback. While most changes won't be made during Open Beta, we're hard at work balancing everything for launch to fix bugs related to weapon audio, atmospheric audio, and more. We will continue to tune audio based on feedback as it rolls in – so keep it coming."
Release Date
November 5, 2021
Price
The Ultimate Edition of Call of Duty: Vanguard will launch at $99.99.
The Standard Edition of Call of Duty: Vanguard will launch at $59.99.
Team Size
16 Players
Minimum Requirements
Operating System: Windows 10 64-Bit
Processor: Intel Core i5-2500K or AMD Ryzen 5 1600X
Video: Nvidia GeForce GTX 960 2GB / GTX 1050Ti 4GB or AMD Radeon R9 380
Memory: 8 GB
Storage: 45 GB
Internet: Broadband Internet connection
Rated: M