Caldera is Arriving Soon to Call of Duty: Warzone
Get ready for Caldera, our new home and theater of war in Call of Duty: Warzone
News
Caldera is Arriving Soon to Call of Duty: Warzone
Get ready for Caldera, our new home and theater of war in Call of Duty: Warzone
News
Get ready for Caldera, our new home and theater of war, with Call of Duty: Vanguards Season One addition, the Pacific.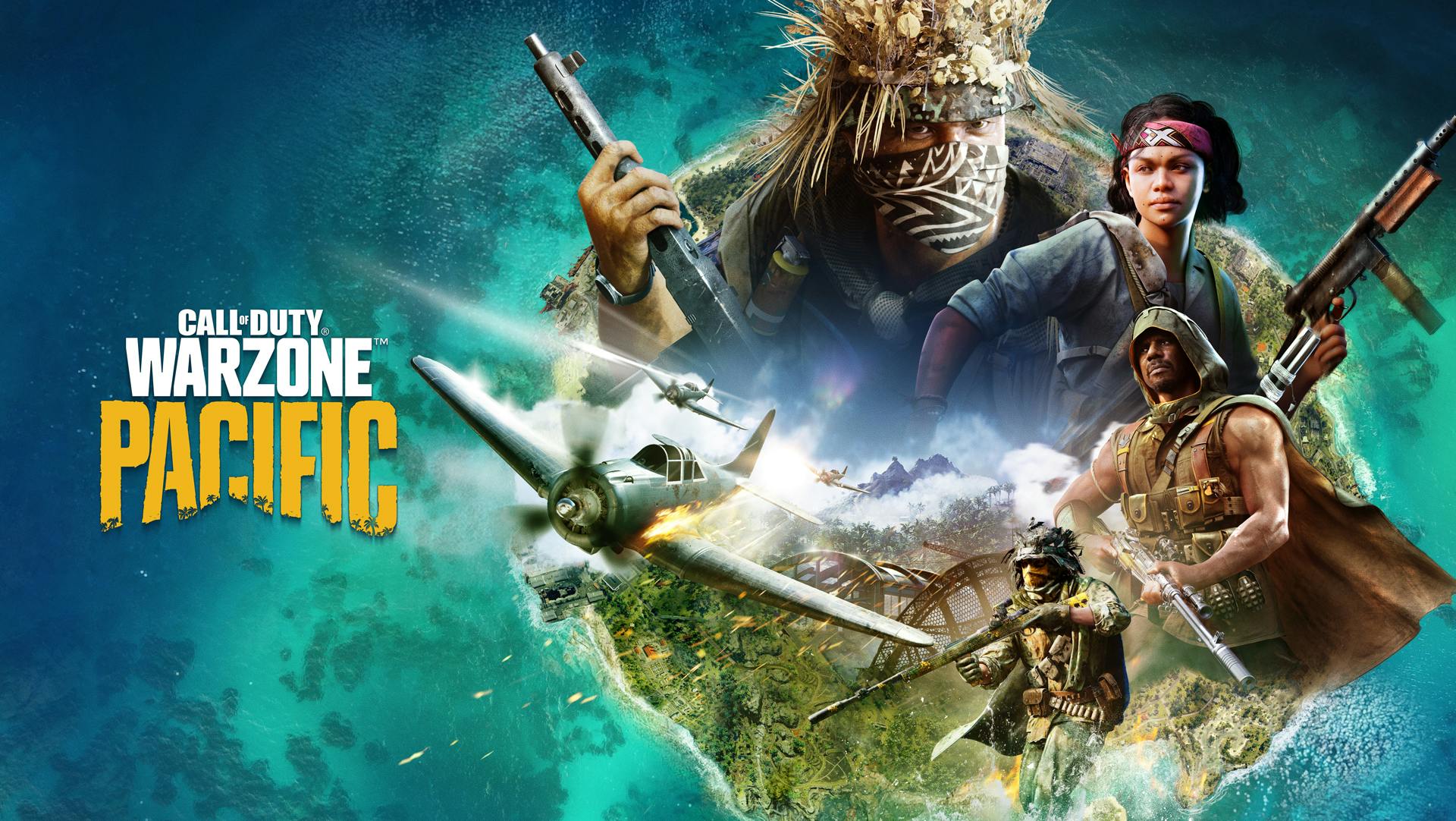 Described as "a paradise for combat on an incredible scale" by James Mattone, the editorial lead writer to the Call of Duty staff and community. "Caldera is ready to kick off the first season of Vanguard and Warzone Pacific."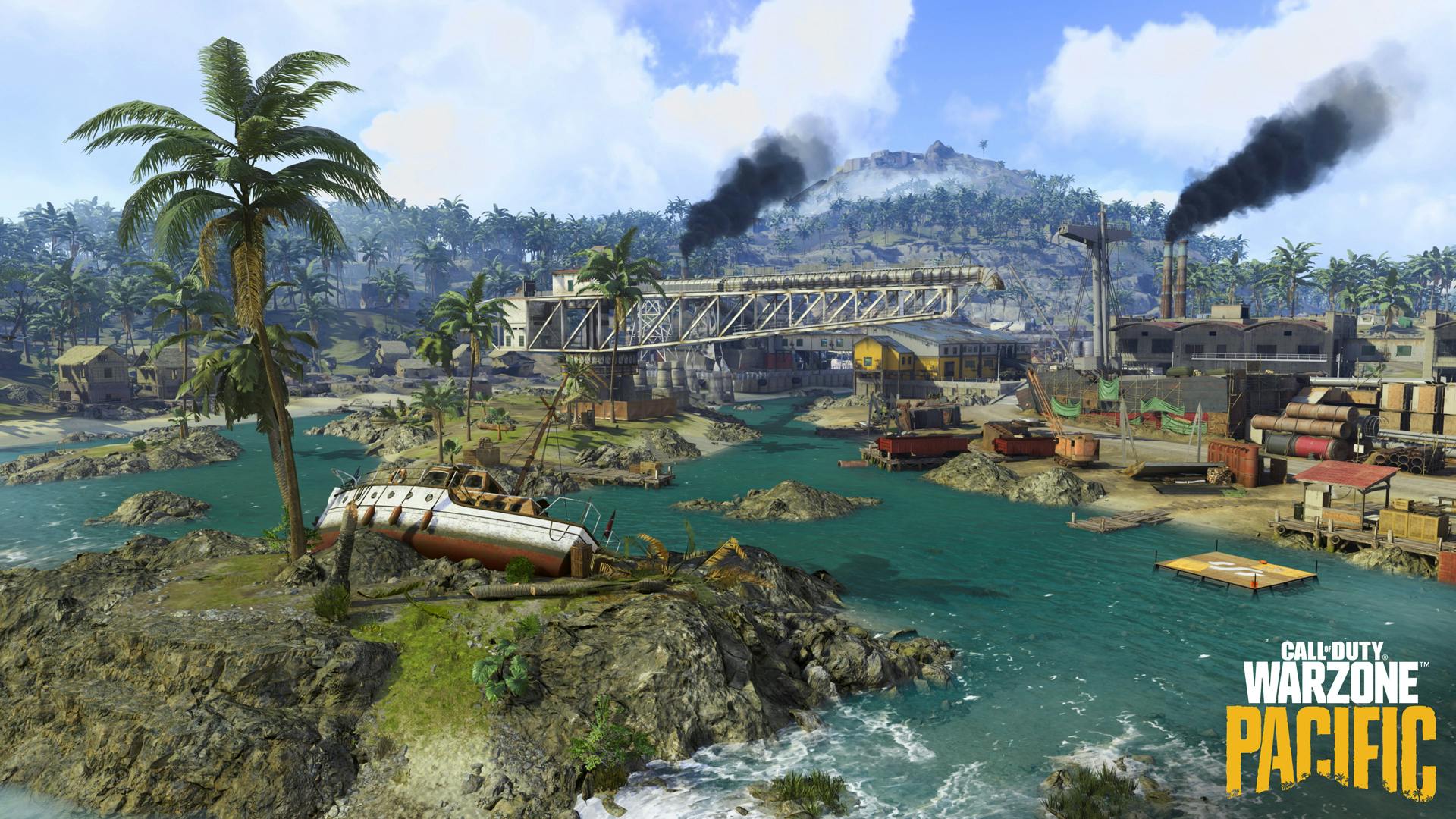 Scheduled to release Dec 8th, Vanguard owners will get access exclusively for 24 hours.
Caldera brings us a brand-new map built from the ground up from community input. It will feature a dedicated playlist with new vehicles and Vanguard weapons ready for battle on an epic scale.
As stated early, Vanguard owners will get 24 hours access before all other Warzone players, who will continue to drop onto Rebirth Island. After the exclusivity time ends, Rebirth Island will not be accessible until later in Season One.
Caldera is massive! The island is a dormant volcano composed of 15 giant, unique and challenging terrain-filled areas. You can explore and fight across the entire map and discover hundreds of points of interest of which to take advantage.
Some of my favorites of the new 15 areas include:
The Naval Arsenal: a sprawling shipyard with interior and exterior combat areas. From beaches to basins and firing areas to command centers, this area is tricky with terrain and structures.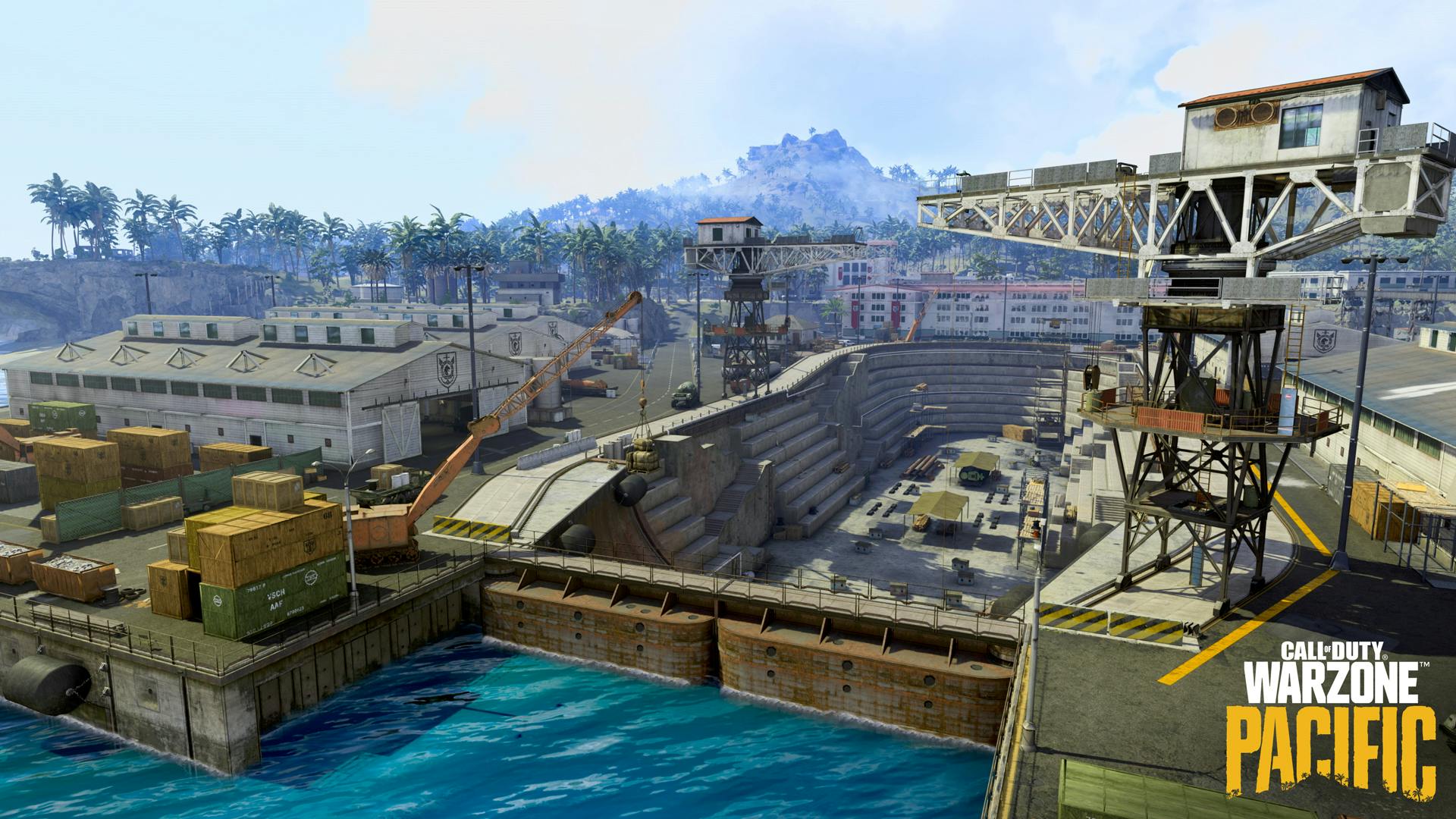 Industrial Docks: Massive cranes, rusting structures, ship hangars, fuel tanks, bamboo huts, and fishing villages; the docks will challenge seasoned and new players alike with angles and hiding spots.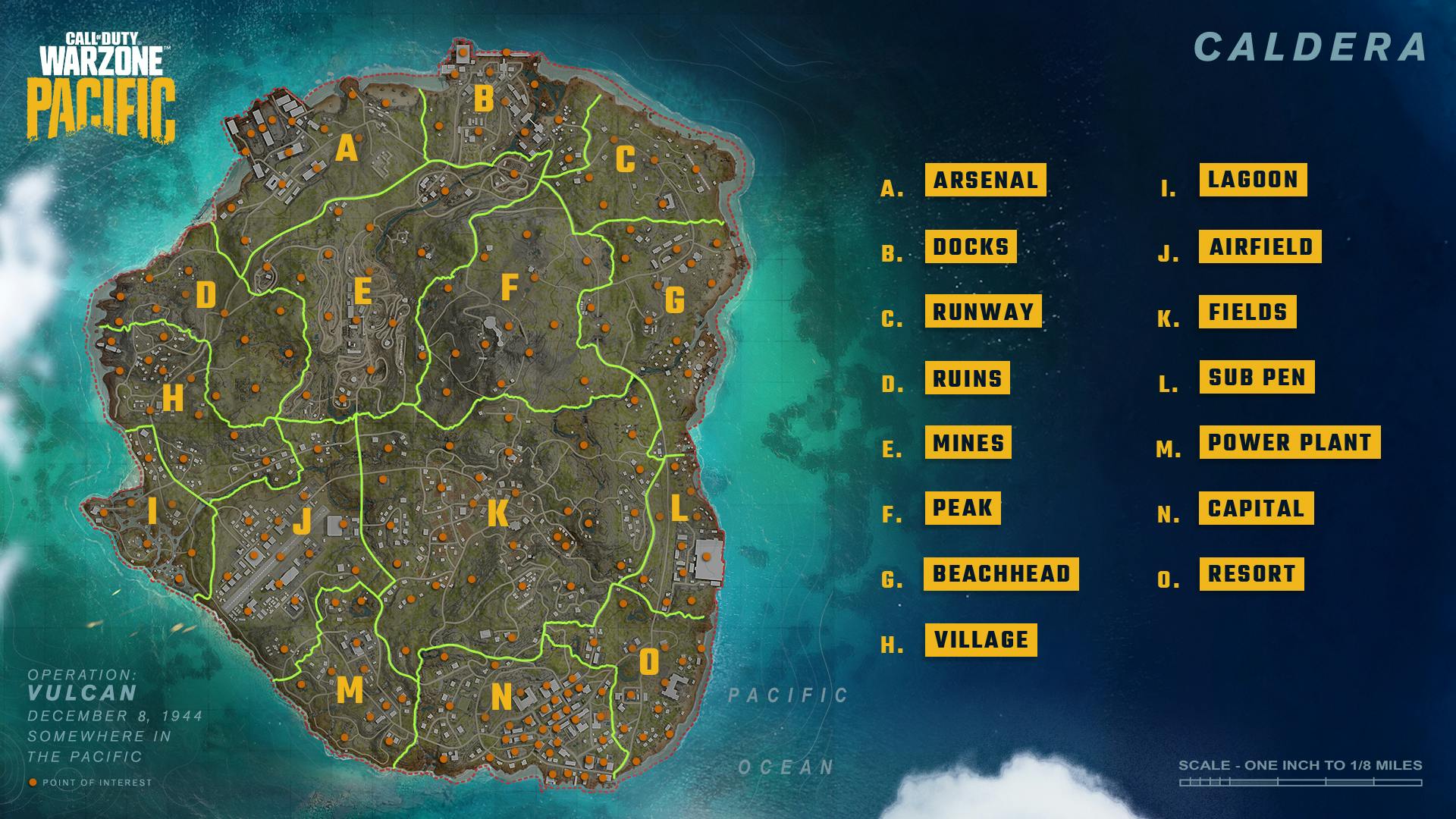 Peak: Dominating the center of the map is the Peak facility. It is "literally" the high ground, and you can pretend to be Obi-Wan all day long as you dominate this area set on top of Caldera's volcano. The facility is still under construction, but the rocky terrain is going to be a blast. You know...because it's a volcano.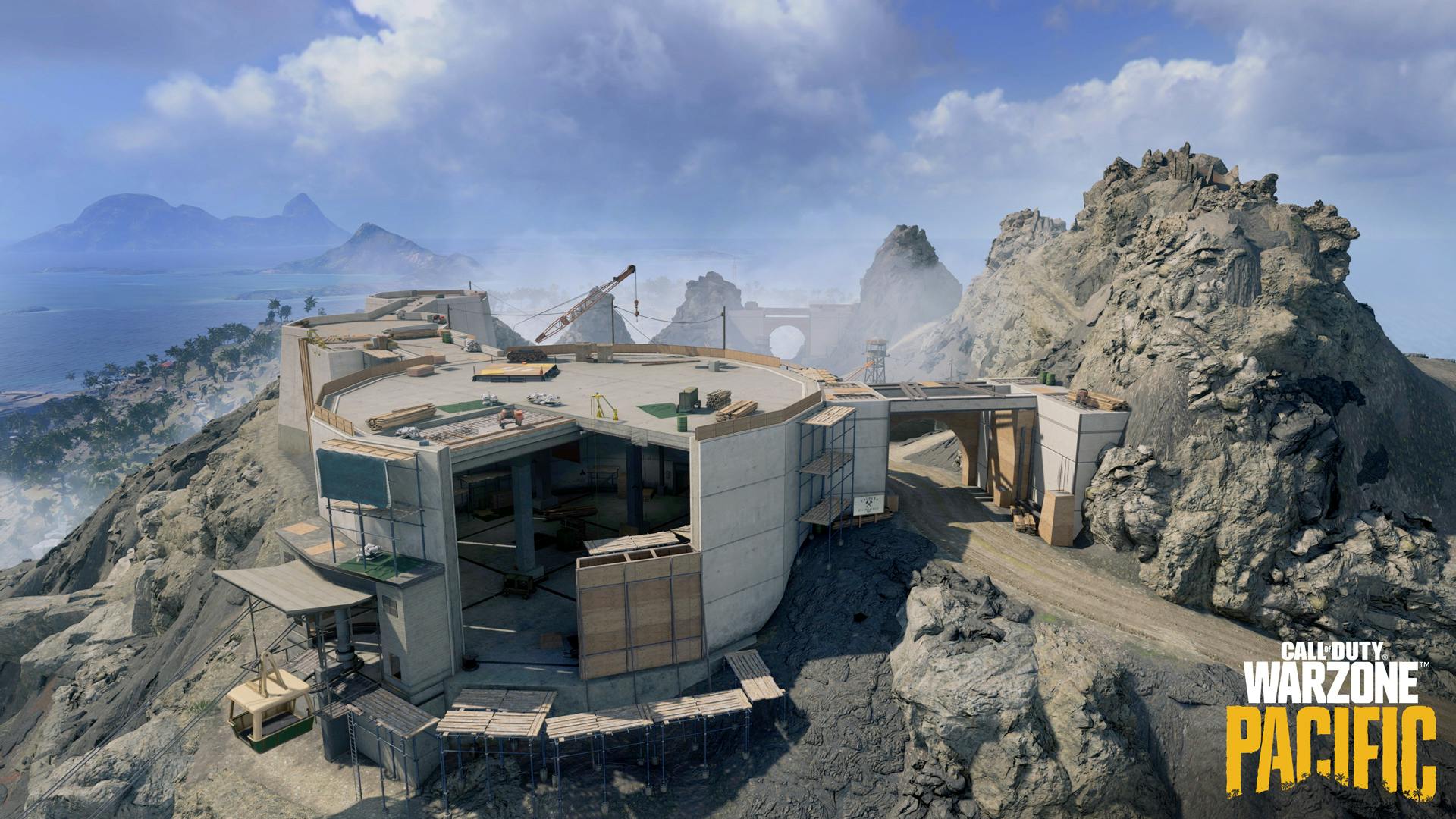 The rest of the areas are Runway, Ruins, Phosphate Mines, Beachhead, River Village, Clear Water Lagoon, Caldera Terminal, Agricultural Center, Shark's Lair Submarine Pen (honorable mention to my list of favorites), Caldera Power Plant, Caldera Capital City, and the Royal Cabana Resort.
In other news, outside of Caldera, Warzone Pacific will get a lot of new content, including all Operators and Weapons from Vanguard.
40 weapons: The core 38 weapons from Vanguard's launch, plus two free functional weapons in the Season One Battle Pass. These can be personalized with unlocked camouflage, and players can further customize every ballistics-based gun with up to 10 attachments through the Gunsmith.
Over a dozen operators: Each of the Operators from SOTF 002–005 are ready to drop in alongside Special Operations Task Force 006 arriving this season…
Calling cards, emblems, and more: Show off your progress in Vanguard since launching to everyone in Warzone.
It has also been announced that cross-progression will be enabled between Vanguard and Warzone at the start of Season One. This will allow you to rank up through Seasonal Prestige and unlock new content through the Battle Pass and Challenges. 
Earlier I mentioned that new weapons and vehicles were reportedly being added to Warzone Pacific along with the new Caldera Map. Check out some of these new features!
New vehicles and dogfighting: Fly fighter planes that rain down fire on foes or head for the AA guns or trucks to shoot them out of the skies. Other ground-based vehicles, including a Squad Transport all-terrain car, will help your squad cut through and around the island.
A focus on Vanguard weapons: Loadouts can only contain Vanguard weaponry, streamlining the meta for more accessibility and room for experimentation. Expect all weapons around the island to also be from Vanguard. Operator selection is also limited to Vanguard soldiers.
Circle collapse changes, in-game events, and more: The radius and times for circle collapse are altered to offer a different pace of play, especially with dogfighting overhead. Also, expect an in-game event at each circle collapse, bombing runs, and other items within Caldera's overworld and contract rewards.
Another exciting update is The Gulag.
Instead of just a second chance, the Gulag will now allow players to drop back in with lethal equipment given to them during their time in the slammer. This idea was first tested back in Iron Trials '84, and a pro strategy here is to conserve ammo since all remaining equipment carries over into your redeploy. 
Contracts and Public Events
Squads can now find new contracts to complete. Supply Drop Contract will drop a valuable crate onto the map that anyone can access, but only the contracted party will have the exact location.
Big game Bounty targets the Operator with the highest kill count. Top Secret Contract is [[REDACTED]] until you pick it up. 
For the Public Events, Restocks and Resurgences from Rebirth will come to Caldera. Additionally, Cash Drop events will return. [[REDACTED]] Weapon Crates can also appear around the island.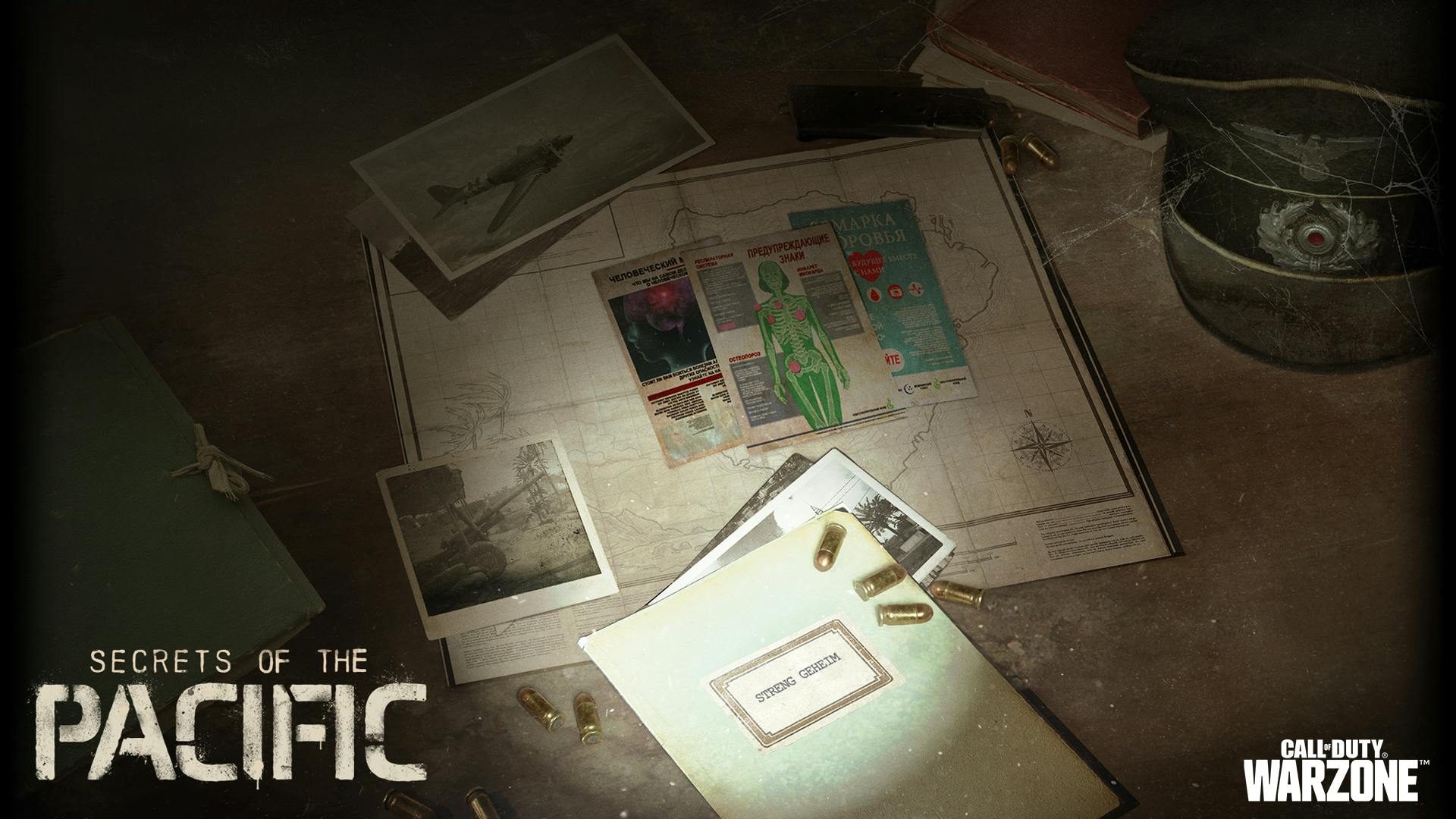 Anti-Cheat
Also, as a part of Season One, RICOCHET Anti-Cheat will be deploying a new, internally developed kernel-level driver on PC to identify cheaters and will be required by all PC players as of this update. The driver will be released to Vanguard at a later date.
Items and Upgrades
Dead Silence is getting nerfed, and Stopping Power Rounds are gone. Stun Grenades and Heartbeat Sensors are getting nerfed as well. 
Loadout Drop Markers can now only be purchased from Buy Stations after the Loadout Drop event occurs in a match, making them more tactical.
Most lethal equipment is getting buffed and will deal more damage, while the Snapshot grenade will see its radius increase. Stims will now apply a slight movement boost, and decoy grenades will directly pack rubber bullets to deal a small amount of damage.
That wraps up our summary of Caldera and all of the changes coming with Warzone Pacific. What did you guys think? What are you excited about? Tell us over on Twitter HERE.
Last but not least, don't forget to get your GameFace on!